Supreme Court rules Directing Settlement in Rape Cases is 'Spectacular Error'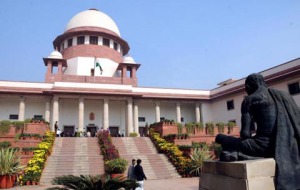 NEW DELHI:  Days after a Tamil Nadu judge granted bail to a rapist so that he could meet his victim for a possible settlement, the Supreme Court has attacked that attitude, describing it as "a spectacular error" which is "against the dignity of women."
Last week, a judge at the Madras High Court said a man who raped a teenager in 2002 when she was 15 could leave jail for a mediation session. Justice D Devdass said that in another case where he had made a similar intervention, "a happy conclusion" was reached with the rapist "agreeing" to marry his victim.
In this case, the judge said, the rape survivor, who became pregnant and delivered a baby daughter as a result of her attack, is "nobody's wife… an unwed mother", suggesting that her best option would be to reach a settlement with the man who assaulted her.
The woman has told reporters she has no interest in mediation.
The top court's comments today were made in the context of another rape case from Madhya Pradesh.