In US Chattanooga area officials attempt to clarify some court cases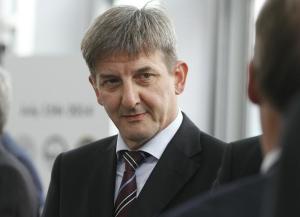 District officials are looking for a way to streamline the criminal justice process for people who face crime charges or warrants undertook out by a citizen rather than a police officer.
Hamilton County Sheriff Jim Hammond said the current process for such cases is taking so much time and money, so he and other Tennessee sheriffs are working with state legislators to clear up the system.
State law allows officers to point a quotation instead of arresting someone on certain minor charges, such as issuing bad checks or shoplifting. The person is not immediately arrested, but the quotation requires him or her to report to the Hamilton County Jail and be booked before a mandatory appearance in court at a later date. "That sets off a whole chain of problems for us," Hammond said.
Some defendants never show, he said. Other times, the defendants enter at the jail and end up waiting several hours while jail staff works through a long line of bookings. Other times, the defendant is booked and goes to court, but the charges are dismissed.
When that happens, many defendants move to expunge the charges from their records, which takes time and money, Hammond said. He'd like to get rid of the booking requirement until after the defendant goes before a judge.
That way, if the case is dismissed, there is no record to remove. We'd like to have them go straight to court and if the judge finds them guilty, then they are taken to the jail and booked.
State Rep. Mike Carter, R-Ooltewah, said he'd also like to streamline the process for minor offenses, but he doesn't think getting rid of the booking requirement all together will fly among state lawmakers. Instead, he'd like to ditch the booking requirement only in minor cases where one person takes out a warrant on another.
Anyone can swear out a warrant against an individual. Carter, a former General Sessions Court judge, said the warrants are often taken out in the heat of the moment but have lasting impacts on the person accused of a crime.
"You have to make your fingerprints, make a bond and go through the whole custody process and then go to court," he said. "And more often than not, the person [who took out the warrant] never shows and the charge is dismissed."
In those cases — when it's not a police officer serving a warrant and when there is no investigation before the warrant is issued — Carter thinks the booking requirement should be dropped until a judge hears the case. He said he's still investigating the best approach to the problem and could take the issue to the state legislature in 2015 or 2016.