3,216 POCSO cases awaiting for decision in Delhi city courts: Delhi government to High Court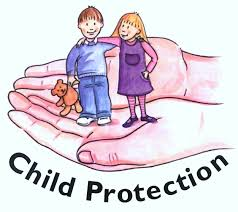 On Wednesday the city government informed the Delhi High Court that there are 3,216 cases relating to sexual offences against children under POCSO Act pending before different sessions courts in the national capital.
The submission was made in an affidavit submitted by Additional Home Secretary before a bench of Chief Justice G Rohini and Justice PS Teji which fixed the matter for further consideration on March 4, 2015.
"At present, one Special Public Prosecutor has been posted in each of the session courts functioning in NCT Delhi to conduct the prosecution of cases, on behalf of the state. In view of the number of cases listed in each court it is felt the public prosecutors appearing in the court can handle cases under POCSO and it is not much in number to create pressure or burden," the affidavit said.
"There is a regular cadre of prosecuting officers under Directorate of Prosecution in NCT Delhi to conduct cases in courts of metropolitan magistrate/CMM/ACMMs and before the session courts. One prosecuting officer/Additional Public Prosecutor remains regularly posted in each of the session courts functioning in NCT of Delhi," it said.
The Delhi government also informed the bench that there was no need to appoint more than one Additional Public Prosecutors for conducting the cases under POCSO Act.
The High Court had earlier asked the Administrative Reforms Department of the Delhi government to submit an affidavit on the issue of handling of POCSO cases by the special public prosecutors.
The High Court was hearing a plea, filed through advocate Gaurav Kumar Bansal, alleging that the government has not appointed Special Public Prosecutors (SPPs) to handle the cases under the Protection of Children from Sexual Offences (POCSO) Act.
Bansal had contended that as per the National Commission for Protection of Child Rights data, there were over 4000 cases pending under the POCSO Act in various district courts here and trial in these would be delayed if "independent or unattached" SPPs were not appointed to deal with them.
The plea had said that the powers of SPPs have been conferred upon Additional Public Prosecutors (APPs) to deal with the cases pending in courts set up under the POCSO Act.
He had contended the government's decision to confer the powers of SPPs on already attached APPs was contrary to the High Court's orders to appoint special prosecutors for such cases alone.
On April 16, the Centre had told the High Court that it has given a go-ahead to the city government to appoint SPPs in each special court set up to handle sexual offence cases involving minors.
The court had thereafter asked the city government to appoint SPPs within four weeks and disposed of the PIL. It, however, had granted the liberty to seek revival of the PIL if the Delhi government failed to implement the order.